You are here:
Introduction
Introduction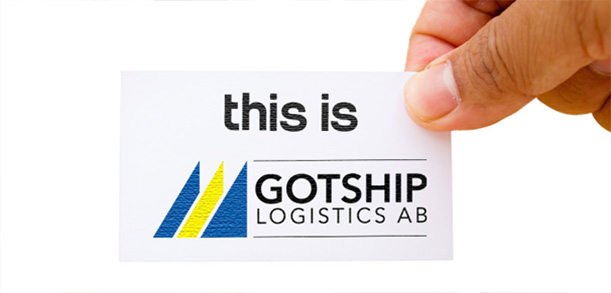 Thank you for your interest in GOTSHIP Logistics AB, a Scandinavian based provider of Global transport solutions that offer the best products to and from ASIA, US and South America.
Encouraging an entrepreneurial spirit together with our professionalism, service orientation and the combination of years of experience in the industry, enables us to deliver quality to competitive prices.
We do not plan to be the biggest in the world rather the best in our market.
With over 25 years of global logistics experience, GOTSHIP staff is committed to flexible and excellent service, which ultimately benefits you the client.
We handle air-, sea-, road- and rail-transports, customs clearance, warehousing, distribution and both domestic and international removals.
Through constant investment and development in IT-solutions we can track & trace your shipment from pickup to delivery.
The business idea
To create competitive advantages for our clients through effective transport and logistics services.
Our clients are Import-export companies who seek an independent partner.
Short terms
Warehousing capacity of 50 000 Sq meters
Weekly console containers
Representatives worldwide, 85-105 local offices
Regular groupage services to more than 400 destinations in 133 countries on all continents
Working with quality certification ISO 9001:2008 and environmental certification according to ISO 14001.
The company are subject to The Nordic Freight Forwarders association general regulations NSAB2000, applying its standard conditions. The Intention of the owner and the management is to continue to build the group within the transport Industry, with the aim to continue as a well-recognized forwarding company offering quality services.
Our goal is a turnover of SEK 500 Million and 5% operating margin, as does our ambition of being actively involved in the continued developing of superb products for the Scandinavian industry.